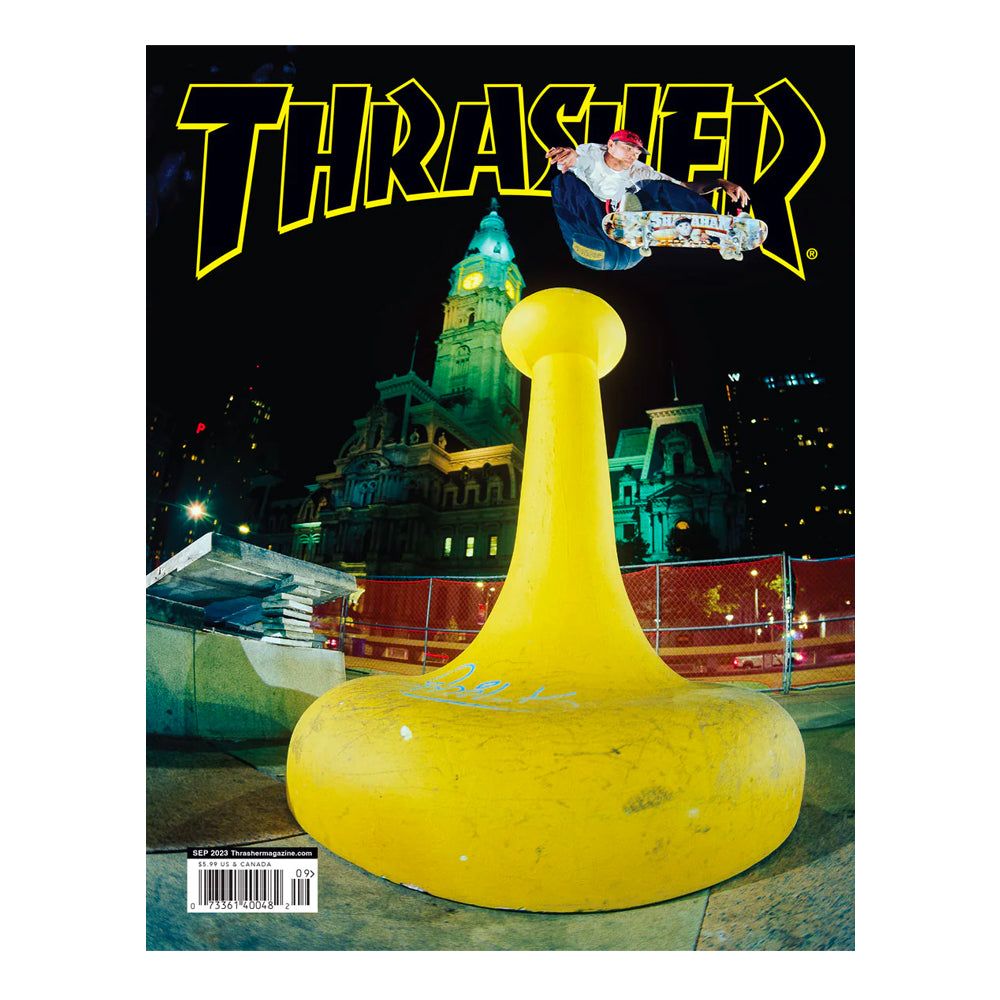 Thrasher Magazine #518 September 2023.

"John Shanahan calls checkmate during the final days of Philly's infamous Muni plaza. Full coverage inside. Johnny Wilson's got a new vid coming out, and you read it here first, folks! We celebrate Potrero's 15 year anniversary and Burnett takes a trip from Pittsburg to ATL. All the homies included, from sea to shining sea.

"
* Spend £50+ For Free Postage.
More Books