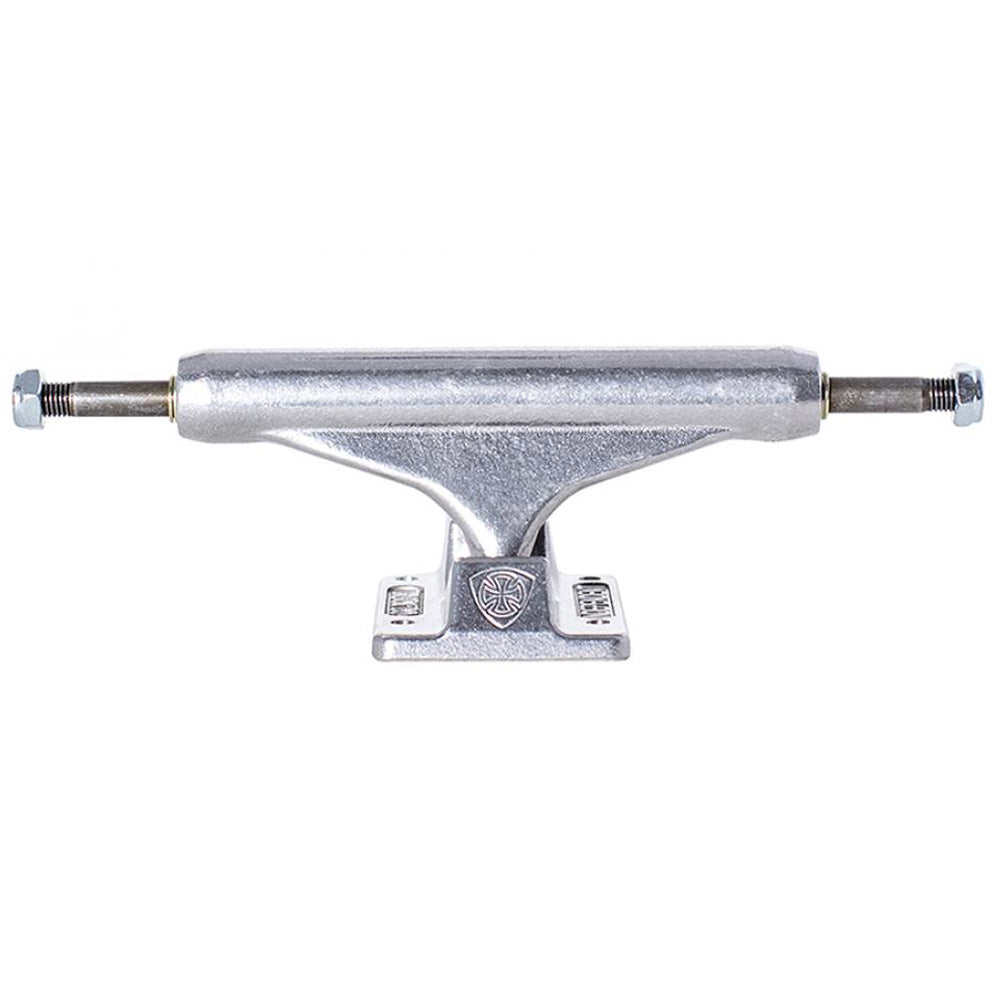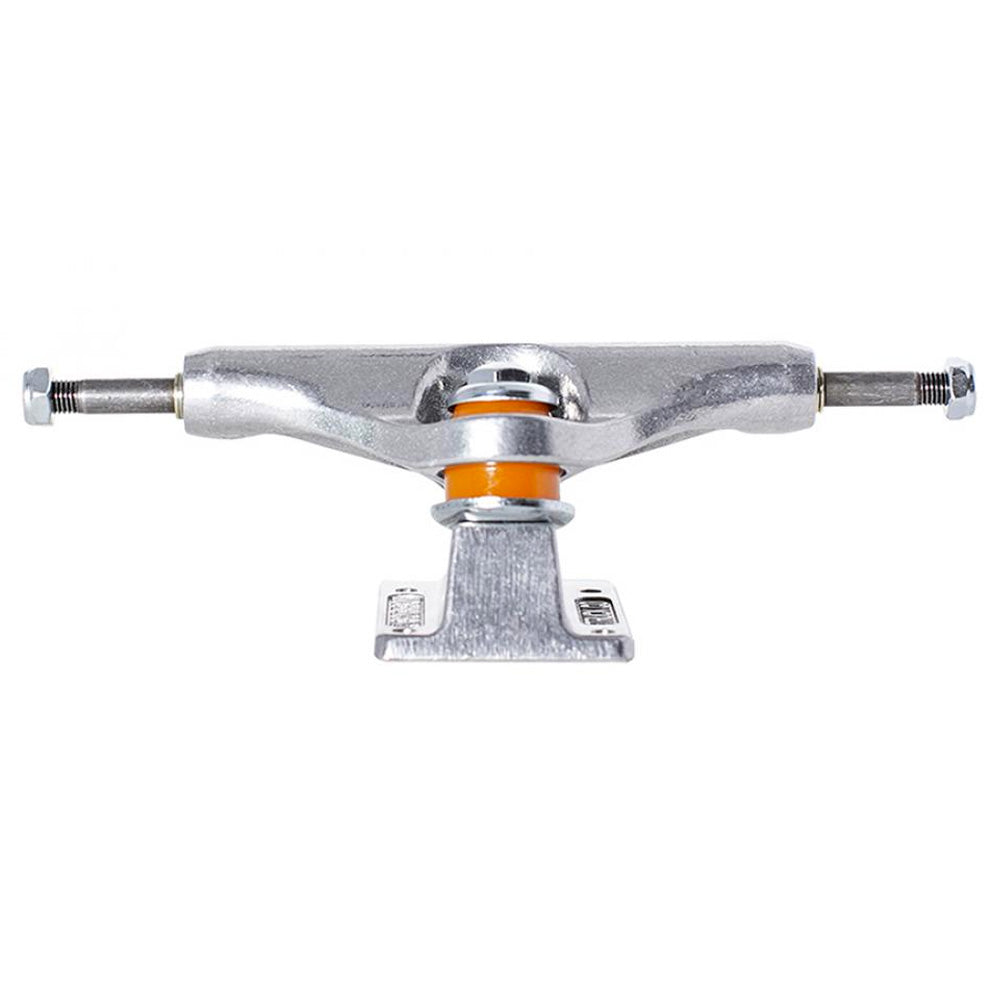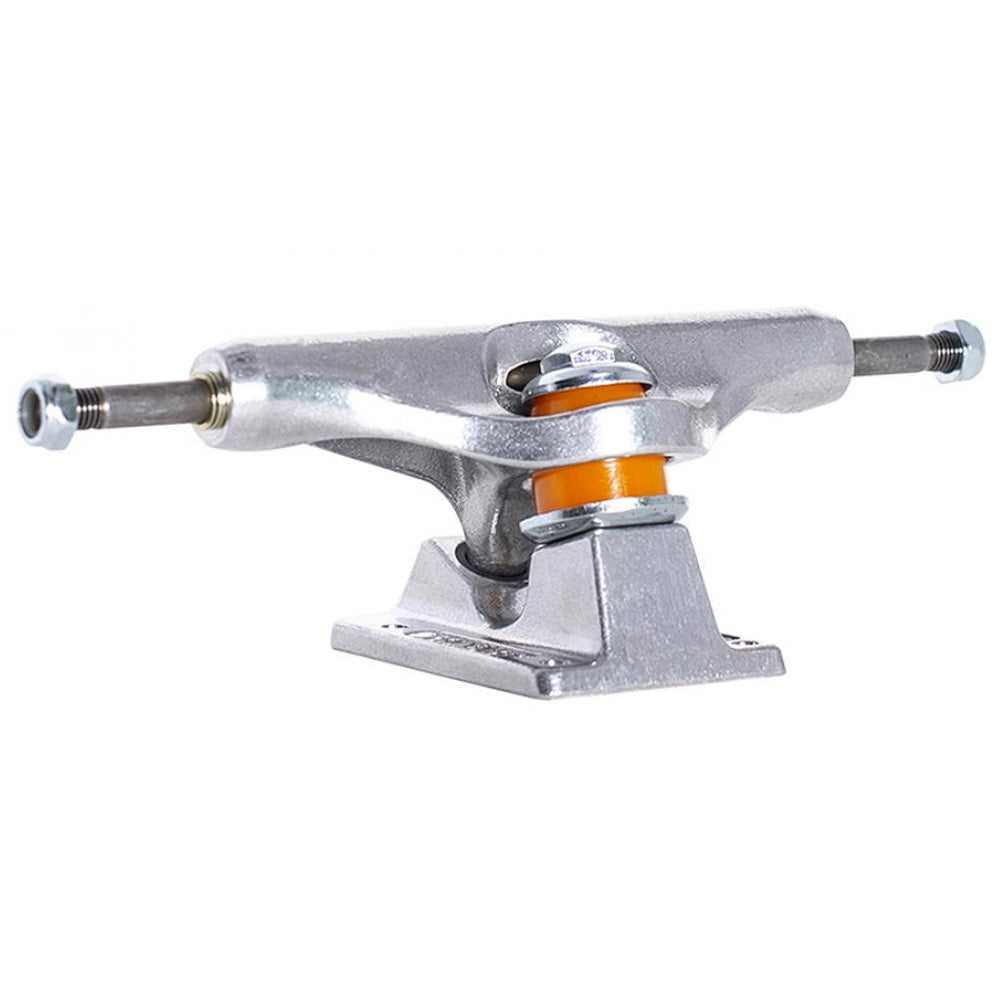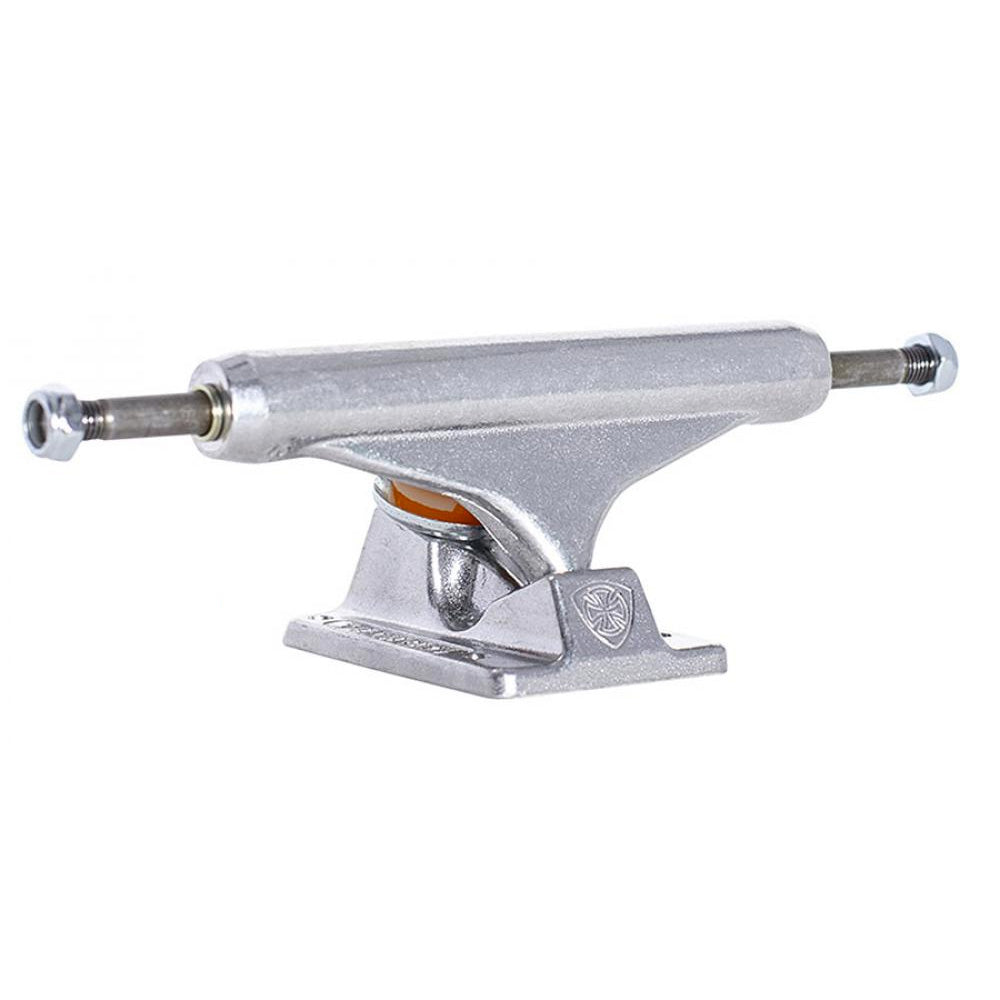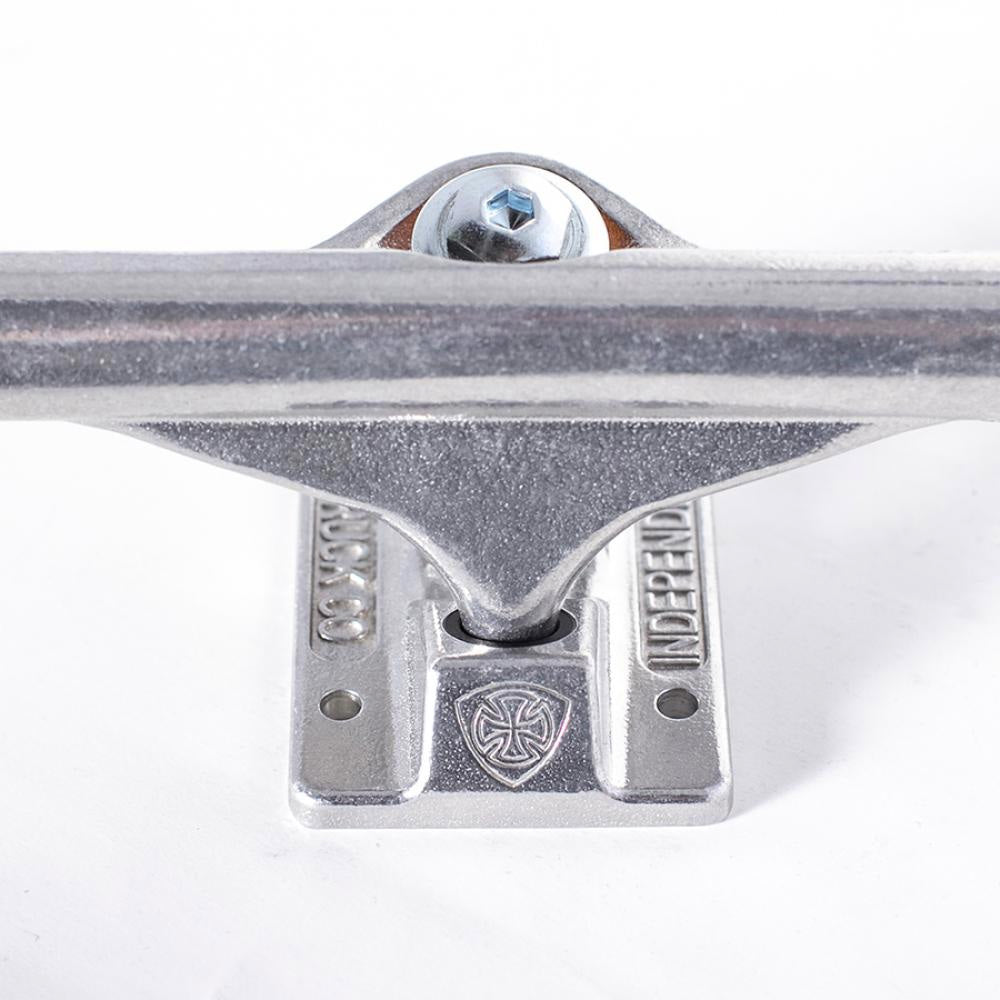 Independent Trucks Mid 159.
New lower 52mm hight, recommended for wheels up to 53mm.
New inverted kingpin, adjustable with standard skate wrench or 5.5mm allen key.
356 T6 aluminum hangers and baseplates.
4140 chromoly steel axles with reduced length rolled threads.
Guaranteed for Life!
Indy 159 Trucks are best suited to boards from 8.75" to 9.5" wide.
All trucks sold in pairs.
* Spend £50+ For Free Postage.
More Trucks