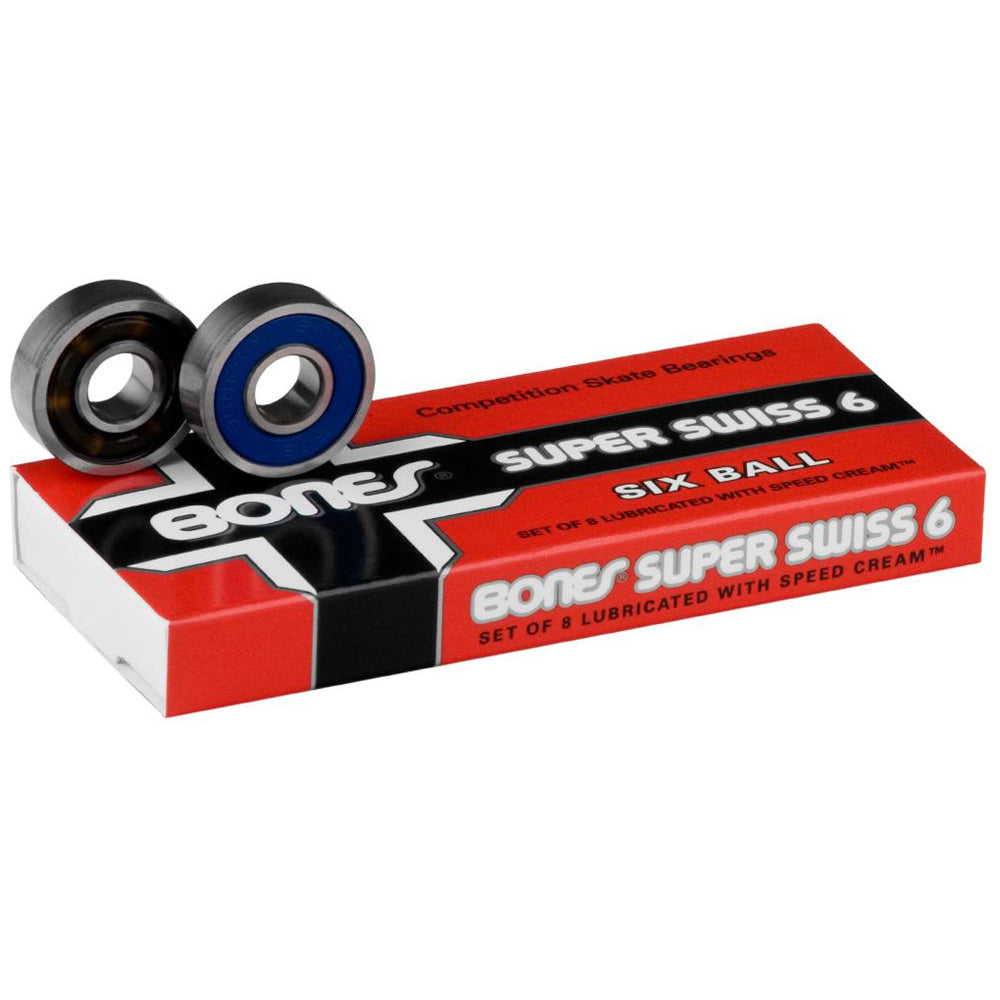 Bones Super Swiss 6 Skateboard Bearings.
The original skateboard specific bearing brand.
6 large diameter ball bearings.
Single non-contact, removable rubber shields allow easy cleaning and low friction.
Highest quality polished ball bearings.
High speed nylon race for speed.
Pre-lubricated with Speed Cream racing lubricant.
Skate Rated clearances, tolerances, materials and lubricant provide the best performance and durability possible.
All bearings sold in a set of 8.
* Spend £50+ For Free Postage.
More Bearings