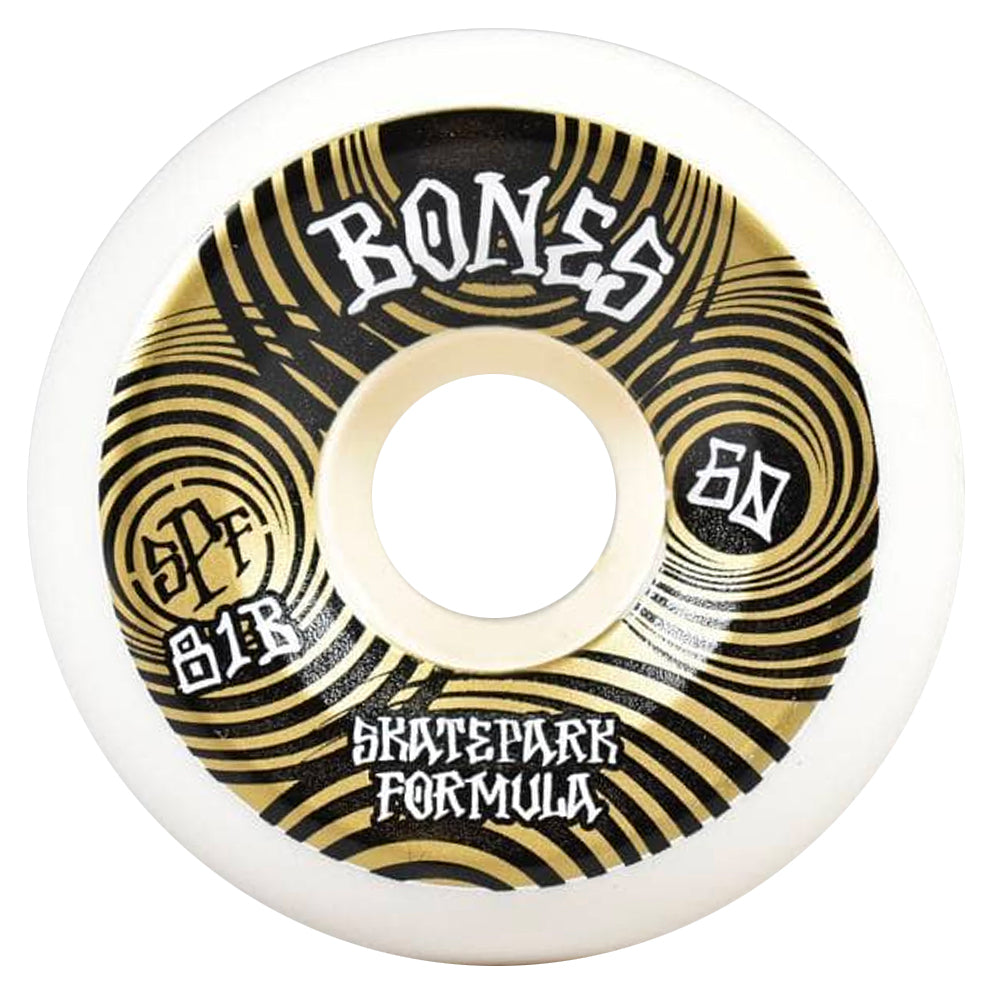 Bones SPF Ripples wheels.
60mm.
Super hard 81B duro.
P5 sidecut shape.
'Skate Park Formula' designed for concrete use, a little extra grip for the corners with controlled slide when pushed, fast af on wood too.
High Rebound for .
Flatspot resistant.
Abrasion resistant.
Sold in a set of four.
* Spend £50+ For Free Postage.
More Wheels