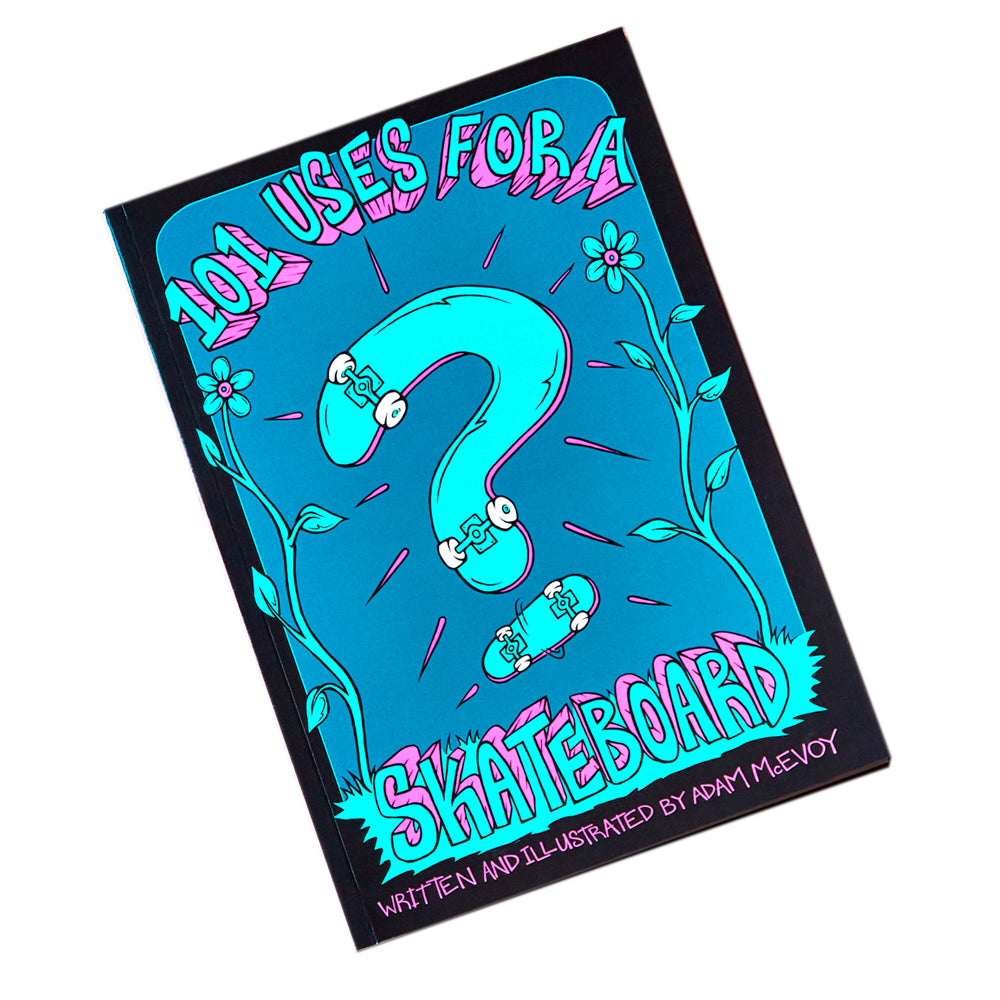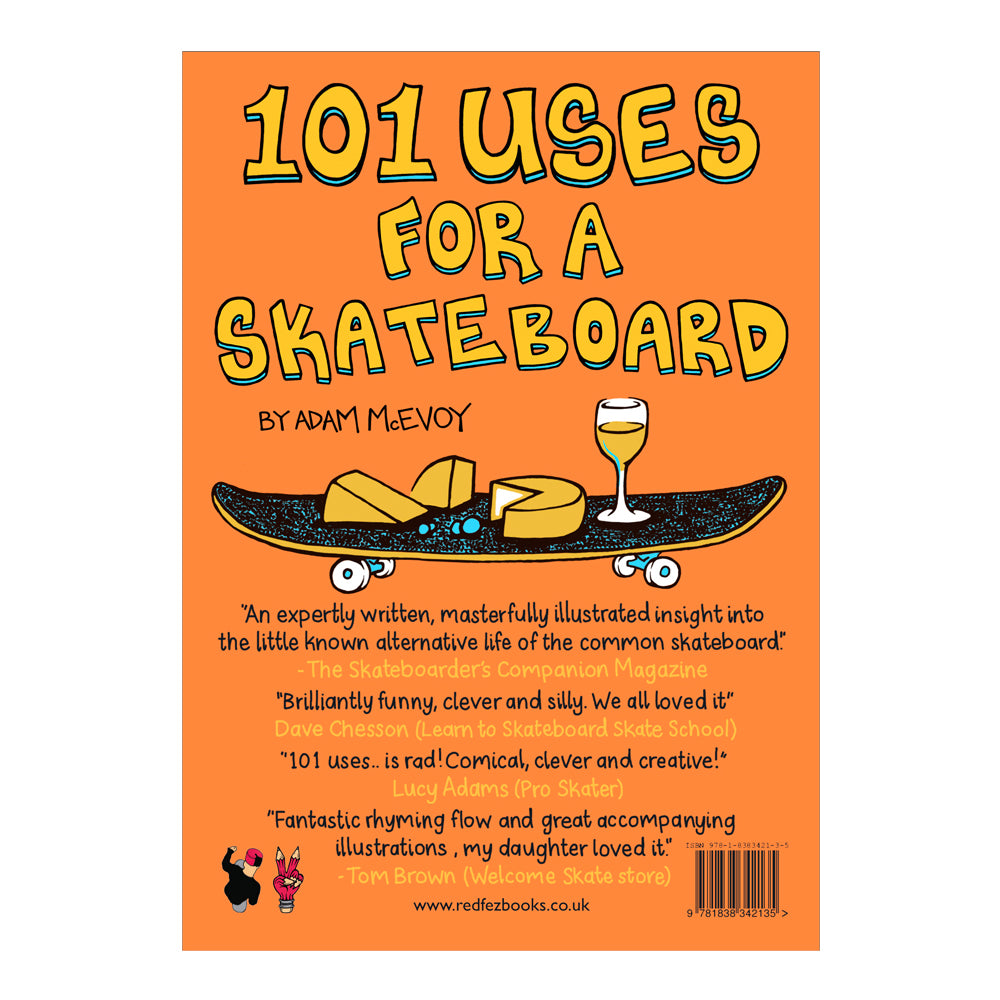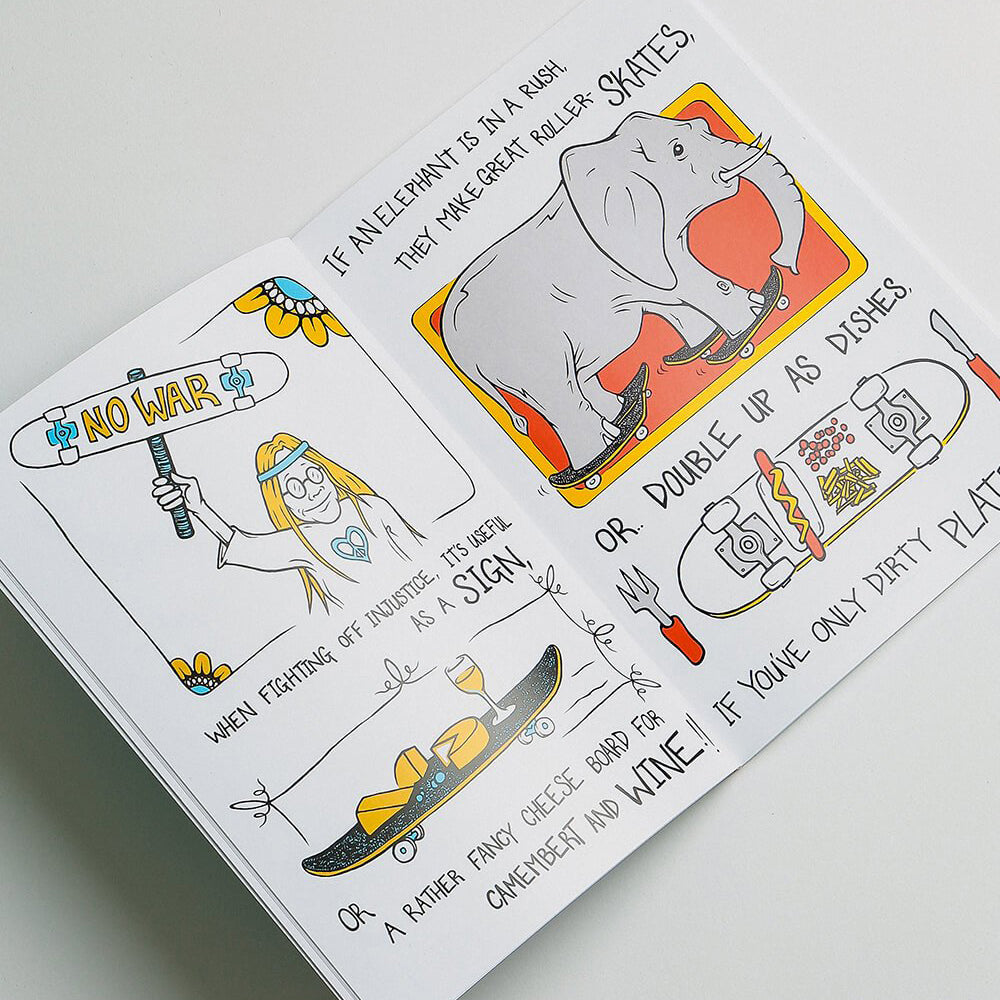 Red Fez 101 Uses For A Skateboard
£7.95
101 Uses For A Skateboard by Adam McEvoy.
Ever wondered what else a skateboard could be used for? Well it turns out there are numerous options! Ranging from a pirate's wooden leg, a chessboard or even a spare walrus tusk. The list goes on and on.
Suitable for ages 1-101.
"An expertly written, masterfully illustrated insight into the little known alternative life of the common skateboard." -The Skateboarder's Companion Magazine.
"101 Uses .. is rad! Comical, clever and creative!" -  Lucy Adams, Professional Skater.
Colour.
60 pages.
24 x 17.
* Spend £50+ For Free Postage.
More Books